(This was in 2016. This post was written for another blog then as this blog was yet to be born. )
Destination decided. Parashar Agro Farm (PAF), Rajuri, Junnar District, Maharashtra. This was after a marathon search on Google. All the prominent monsoon resorts in Maharashtra were booked for the weekend. We were looking for a travel distance of around 200 KM from Mumbai, not more. Finally, I was landed on the website of PAF. It was quite pleasing.
After having some hope, I visited Tripadvisor for reviews. To my pleasant surprise out of 24 reviews, 14 were Excellent and 10 were very good. Nothing below that. A very rare feat. Now my next challenge was having a vacancy there on my designated days.
I called Mr. Manoj Hadawale whose number was there on the site. He is the owner. He confirmed the availability of rooms. The advance was paid, others were roped in to join and the journey began on 8th July 2016.
It was 7.40 in the morning. We traveled by Hyundai Grand i10 and the other two couples were in separate vehicles. Google map was set up for direction. It was showing 180 KM. from Dahisar Check Naka.

Route:
Dahisar Check Naka – Ghodbunder Road – Thane – Kalyan – Murbad – Malshej Ghat – Alephata – Rajuri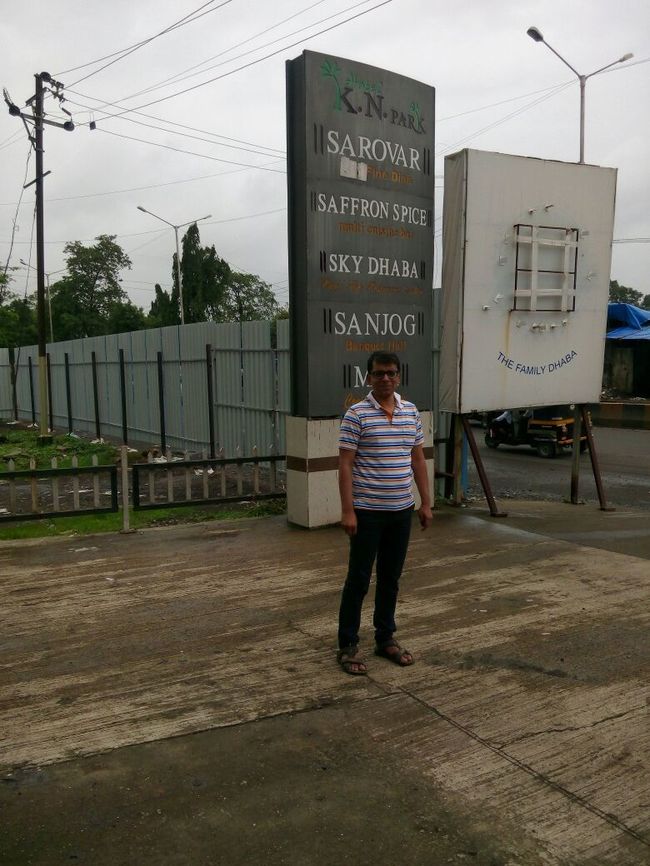 Breakfast point immediately after Bhiwandi Kalyan Junction on Kalyan Road.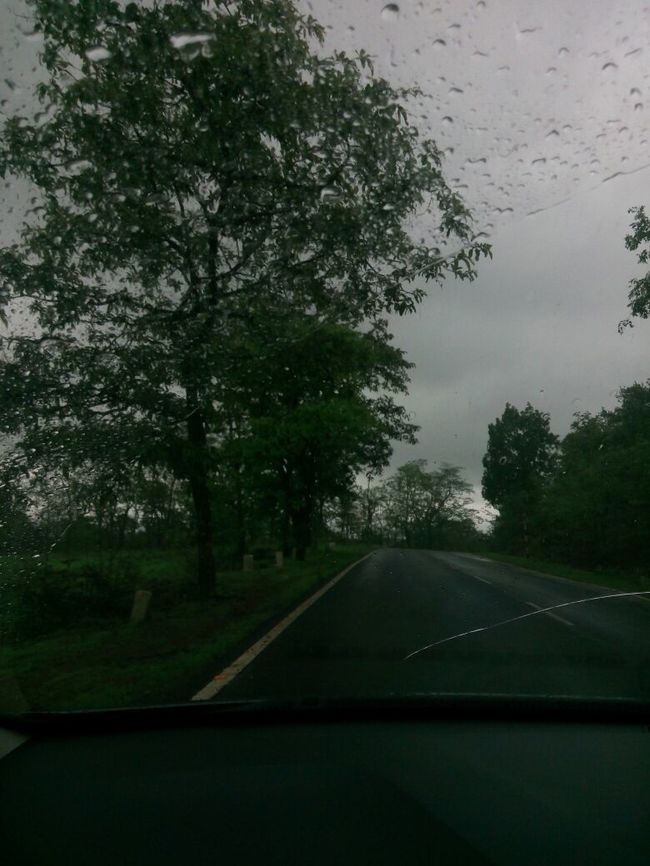 Beautiful Kalyan Ahmednagar Highway – NH 61. Near Murbad.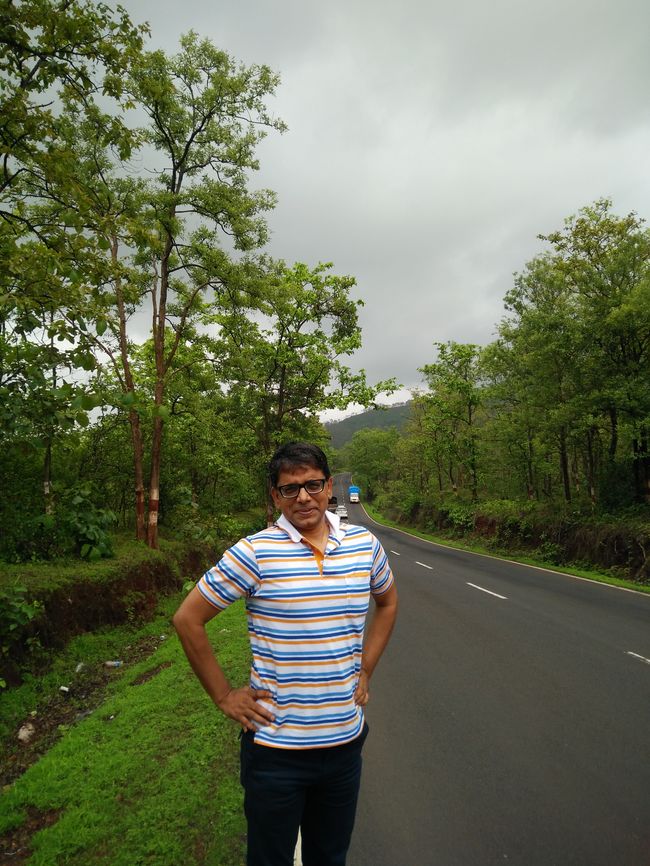 Straight roads and greenery on both sides, very few vehicles.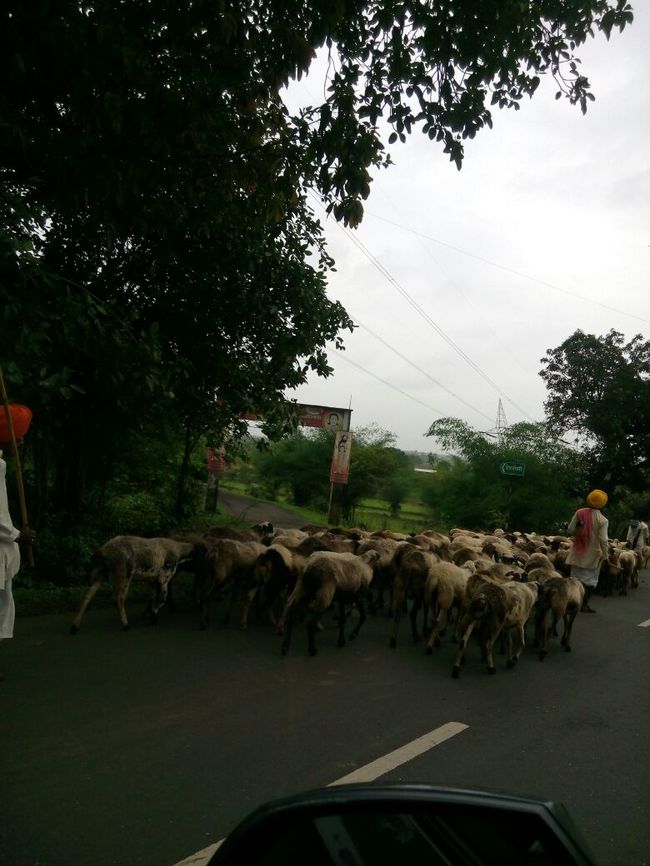 Our road companion near Murbad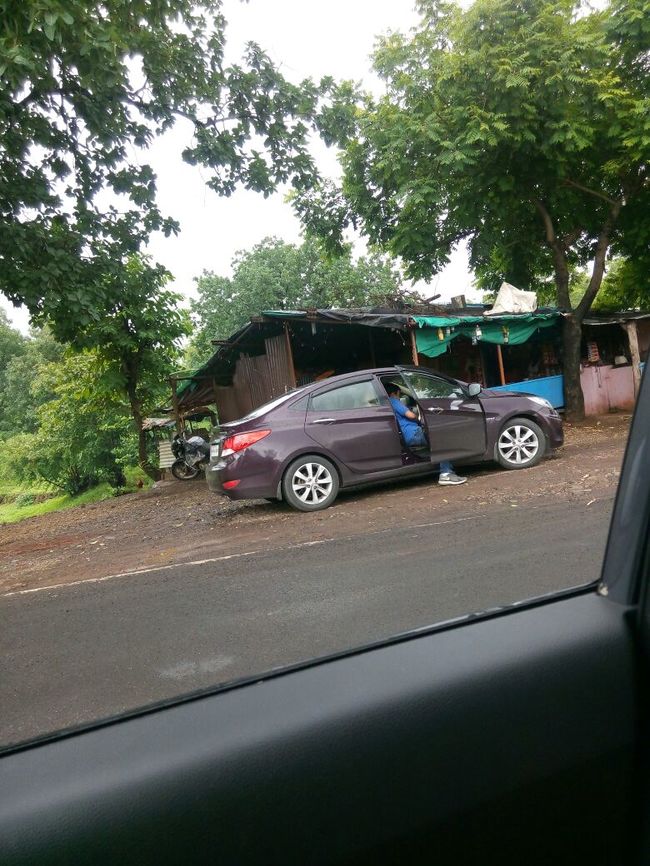 The small pleasure of road journey. 12 KM before Malshej Ghat. Bhajia/Pakora and tea point.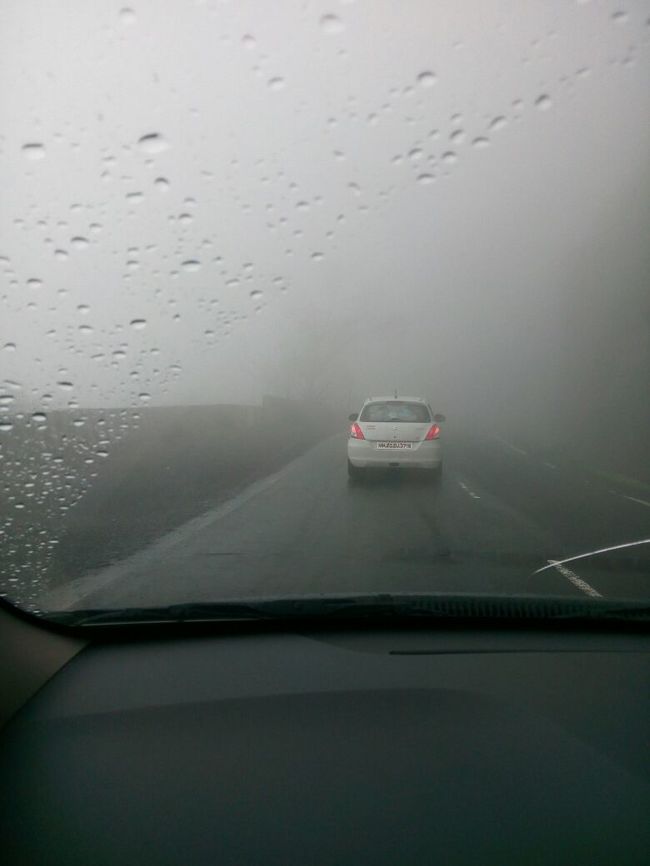 Thundering Malshej Ghat.. Vision blurred…but the excitement was at its peak.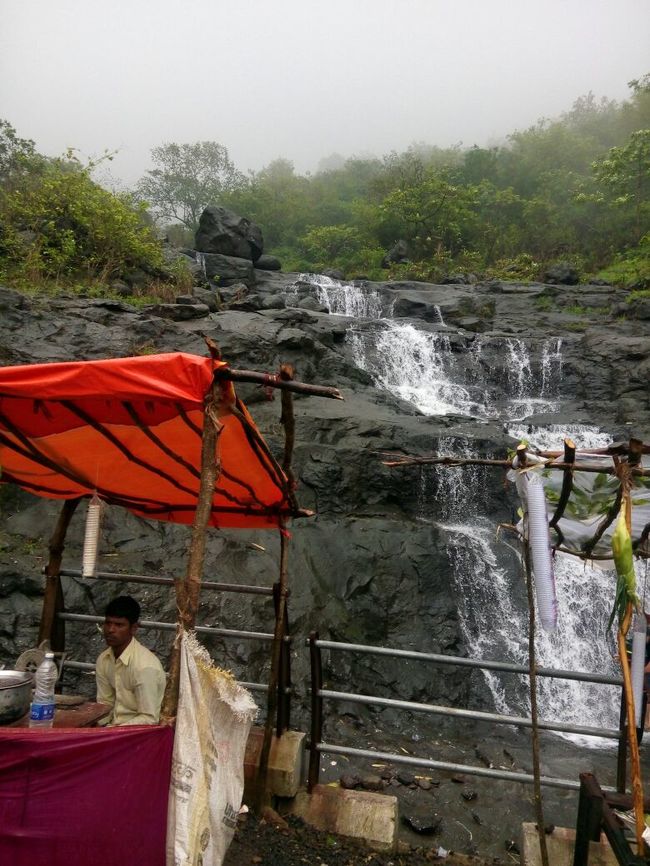 Waterfall at Malshej Ghat.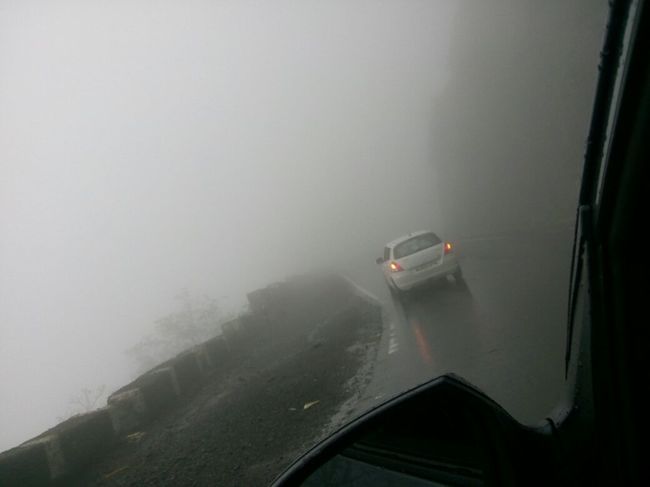 Driving in clouds.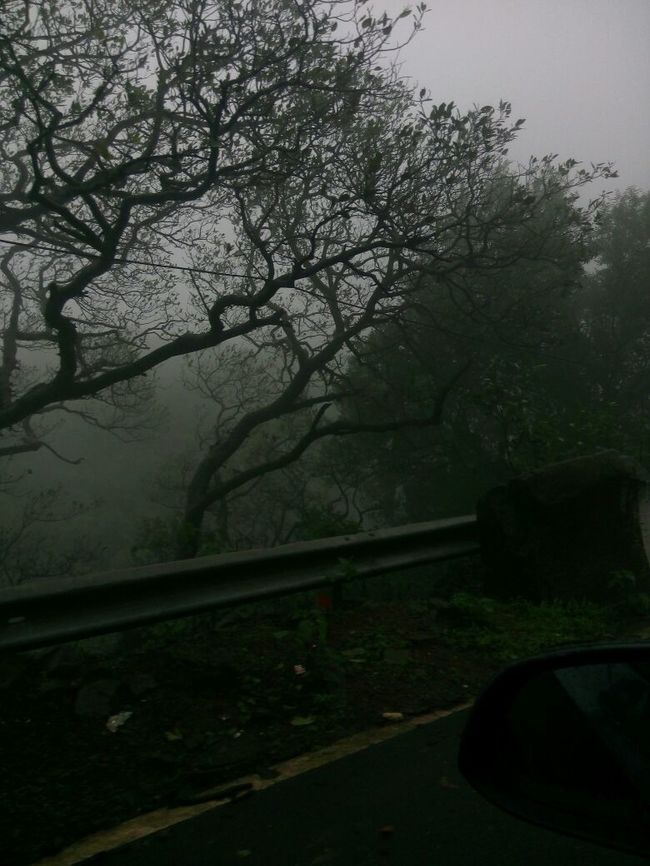 It was a journey worth doing at Malshej Ghat.
Rock. The route was closed a day before. Even it was closed on our return journey. Landslides.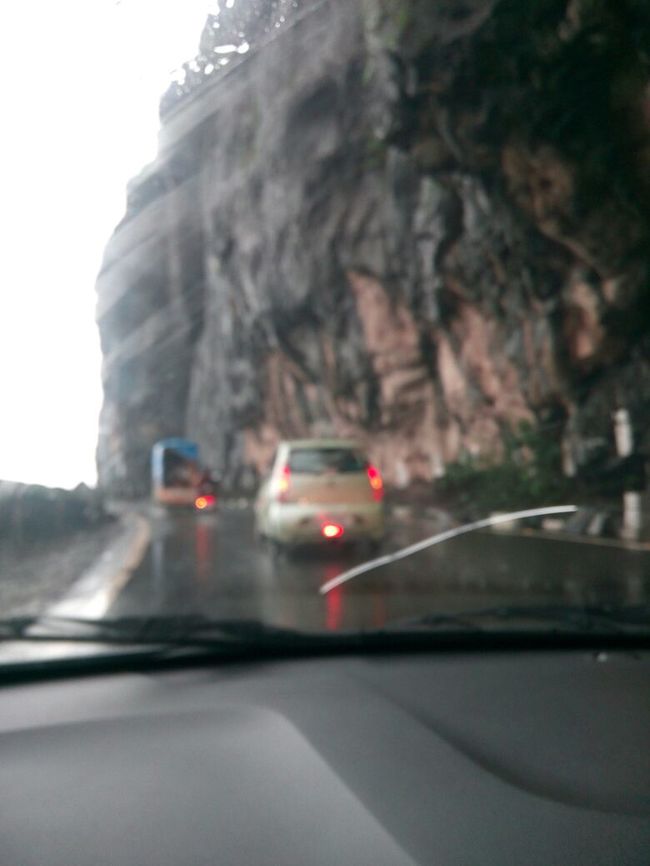 Cautious driving. Rock and rain.
Tunnel at Malshej Ghat.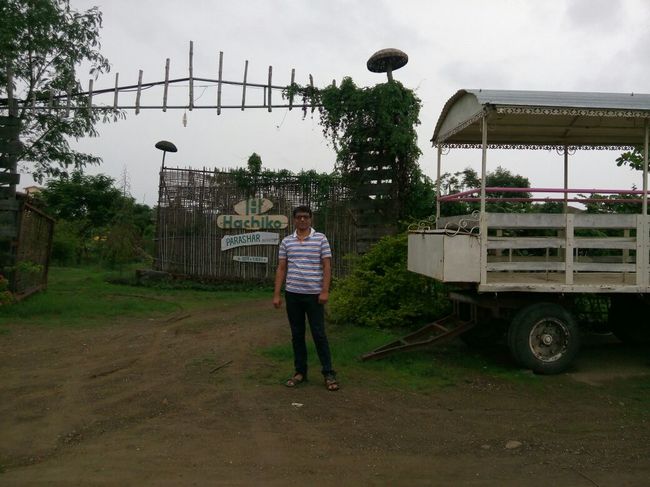 Destination, Parashar Agro Farm. It was sharp 2 o'clock and lunch time.
The owner is post graduate of Agriculture. He was working in SBI, left his job and this is his startup. He is also promoting local Junner tourism.
The best part of the farm is No Smoking – No Alcohol – No Non-Veg and No TV and even No Pizzas and Pasta.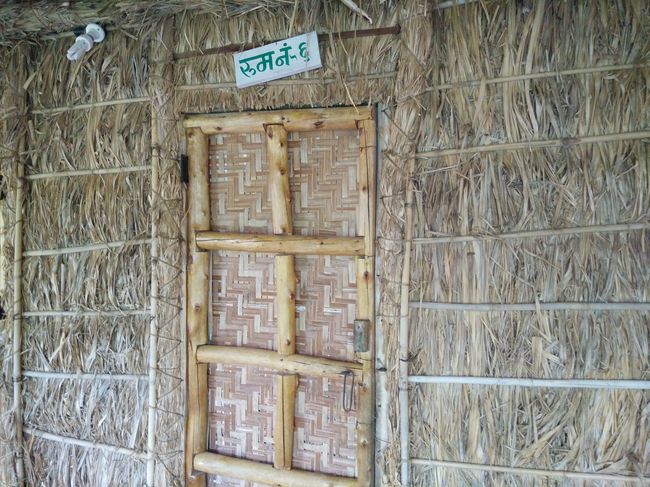 The room.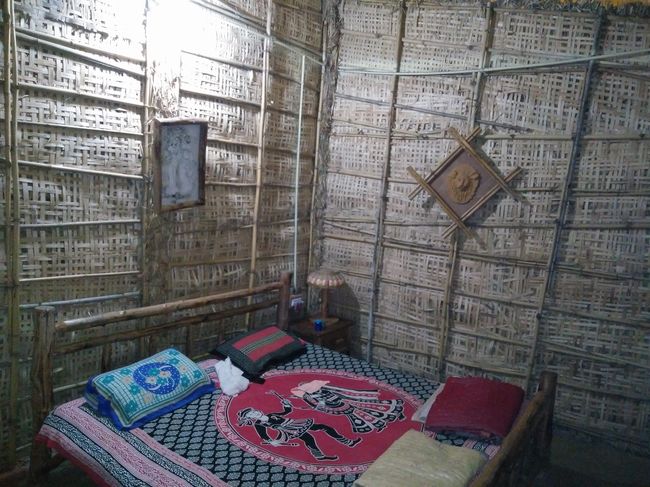 Inside view.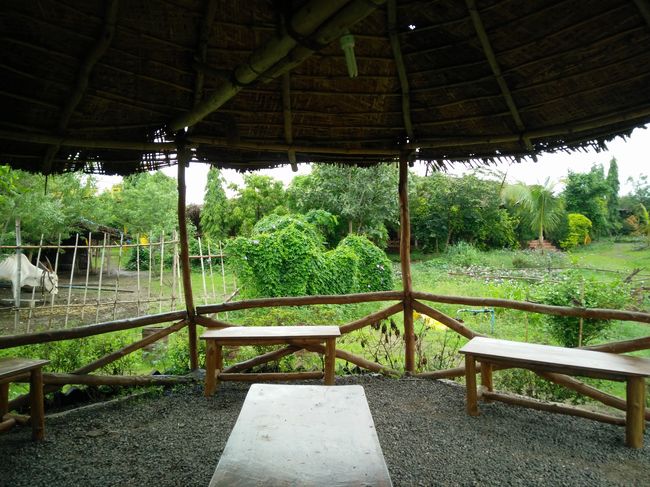 The Farm House.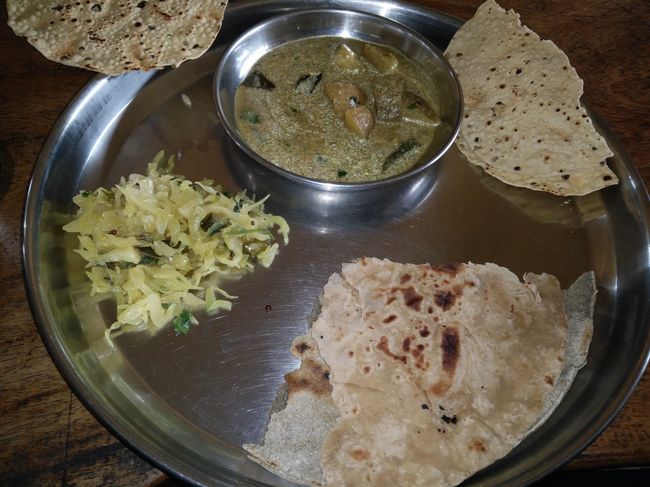 Traditional Maharashtrian Food.
Jaisa desh waisa bhesh.. Traditional Maharashtrian Attire.
The agro farm. Pomegranate and corn plantations but we were not in the right season. November is the right season to see the crops on the trees.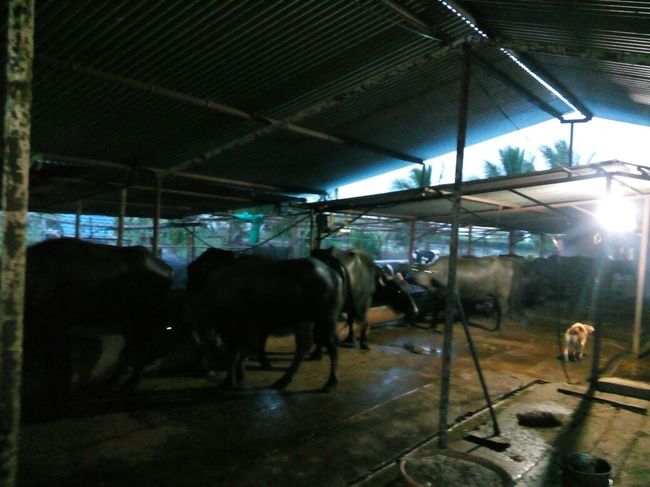 Village cattle farm.
Cattle food processing.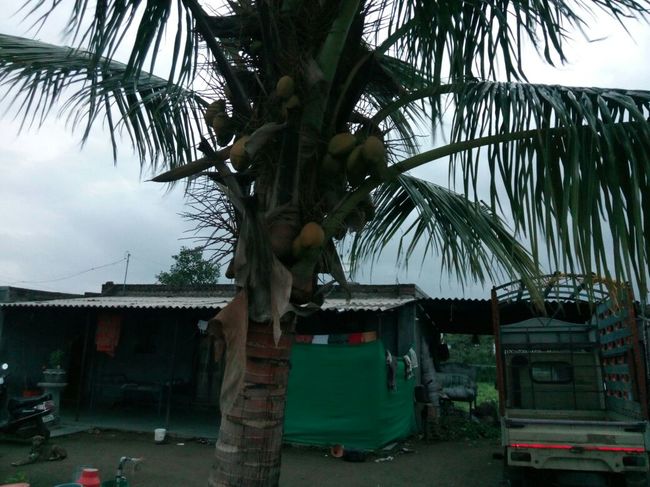 Coconut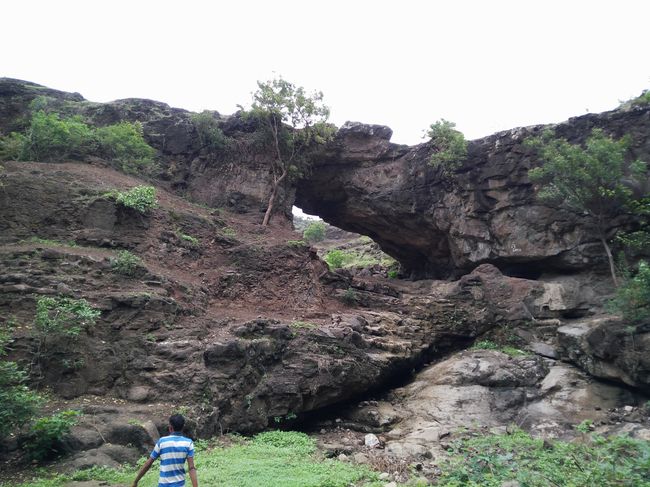 Aneghat, 12 KM from Rajuri on Ahmednagar Highway, Natural water-made rock bride.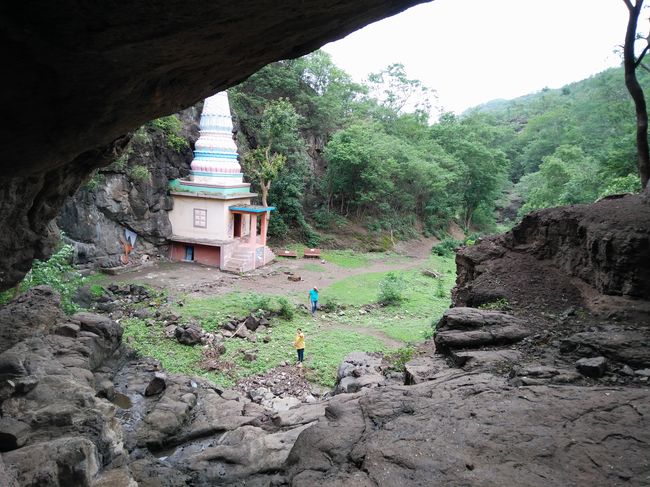 View from the bridge.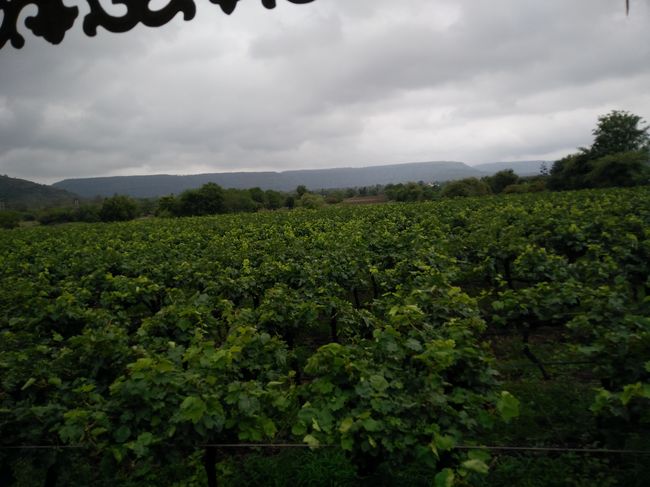 We were surrounded by Farm and hills.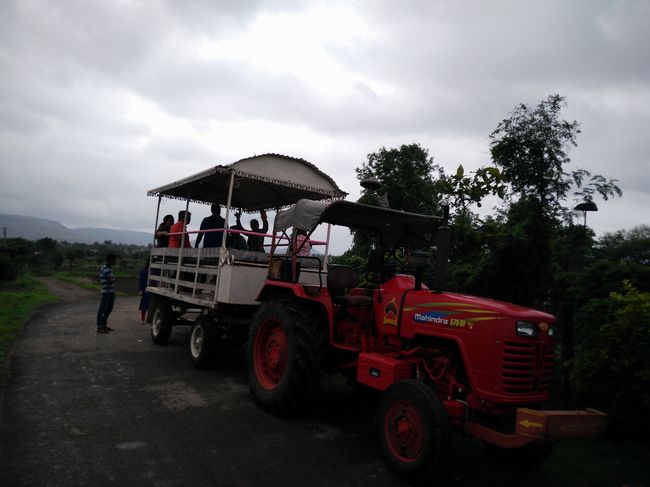 Agrotourism without a tractor ride? Not complete.
& the nightmare begins. We were told by Manoj on Sunday, the day of our departure that Malshej Ghat route is closed due to landslide. We will have to take Rajuri – Alephata – Chakan – Talegaon – Pune Expressway – Lonavala – Airoli – Borivali route.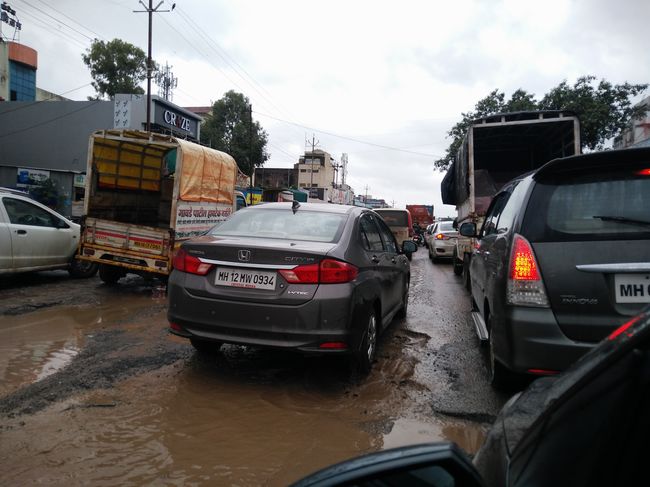 Bumper-to-bumper traffic on the road at each small town junction and pathetic road condition. How many hours does it take us to travel 236 KM?? Any guess?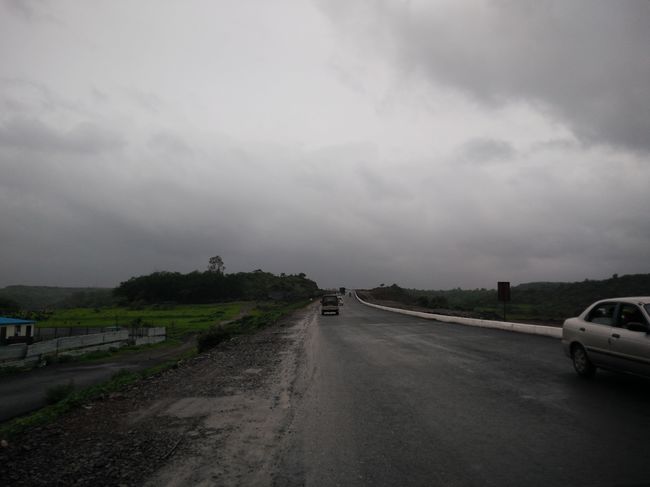 Some solace…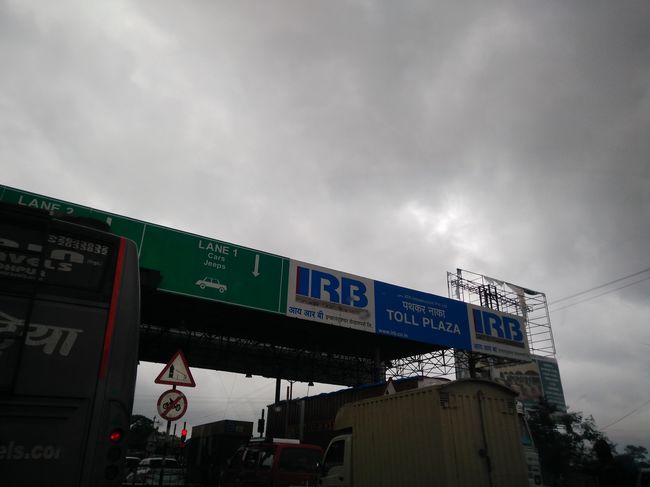 3 Km long traffic ended at this Toll plaza.
It took us 10 hours plus to travel 236 KM.
On the whole, it was a beautiful journey traveling through Murbad – Malshej Ghat road. Konkan belt is known for its greenery, but this road was no less. Parashar Agro Farm was a different experience and I agree with the average review of 4.3 on TripAdvisor. No hotels and resorts, this Agrofarm cum homestay will certainly rejuvenate you. (Caution go only if the Malshej Ghat route is open).